Latest news
Vi söker en Säljande Projektledare som vill utvecklas till vår avdelning Customer Success!
Läs mer
Vizzit expanderar och söker nu en Account Manager till vårt säljteam!
Läs mer
Areas where we operate


Content maintenance & administration
Our tools for content maintenance and administration is the latest addition in Vizzit Portal. Each tool is divided into two parts. One main tool that provides you with an overview of the information on the website and a tool that are made for the responsible editor and their personal/assigned areas. The tools that we have available today are Vizzit Broken Links, Vizzit Page Updates and Vizzit Webmaster. More tools will be available in the next six months, including Vizzit Document Analyzer.

Web Analysis
For traditional web analysis we offer our tools Vizzit Web Analyzer, Vizzit This Page and Vizzit Insight. These tools will make web analytics easier and more comprehensible. One example of this is our unique way of using a structure to visualize most of the reports, which makes the analysis work easier for our users.

Analysis & Consulting
Do you need help with following up and analyzing statistics? In that case we are here to help you with everything from deeper analyzes to simpler quarterly reports. What works and what does not work? Where should you put your resources? We give advice and feedback on improvements.

Training
We offer basic training for the editors as well as more advanced ones made for the webmasters. We also offer tailor-made training, tailored to customer needs and wishes.

Vizzit Portal
Vizzit Portal contains editor-specific information as well as information about the entire website.

Our happy and sad smileys
We use happy and sad smileys to point out issues and fixed issues. The smileys are displayed in Vizzit Portal next to each tool entry, which makes it easy to see where action needs to be taken.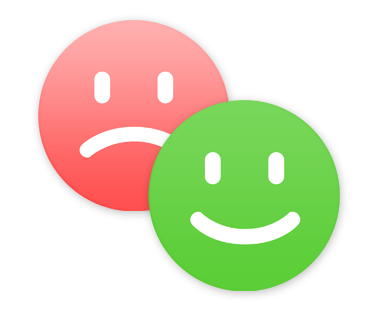 CMS-Integration