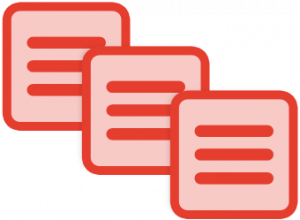 Vizzit simplifies working with Episerver Content Blocks
Episerver's CMS (soon to be Optimizely) provides the user with the ability to create blocks of content that can be used on several pages at once, but only need to be updated in a single place.
But how are your blocks performing? How often are they shown, do they need to be updated, and who is responsible for each block? You can find the answers to all of these questions in Vizzit's web analytics and maintenance toolsets.
Vizzit's support for Blocks makes it easy to see:
Who created a content block
When it was last updated, and by whom
Which blocks need to be reviewed and updated
Which blocks receive the most traffic
How many times a block has been shown, divided across all pages that contain the block
With Vizzit's role management feature, block maintenance reports can automatically be sent to each block's web editor and content writer. This way, users are constantly kept informed when one of their blocks needs reviewing.
The support for blocks is integrated in our existing toolsets, and work with Episerver's built-in content block feature. To activate the block support function, please contact Vizzit support. If your organisation uses custom-made block features and would like visitor statistics on these, please contact us, and we'll look at possible solutions.
Would you like more information, or to activate the block support function for your website in Vizzit's toolsets? Please contact us at info@vizzit.se, or call us on +468 545 888 50!