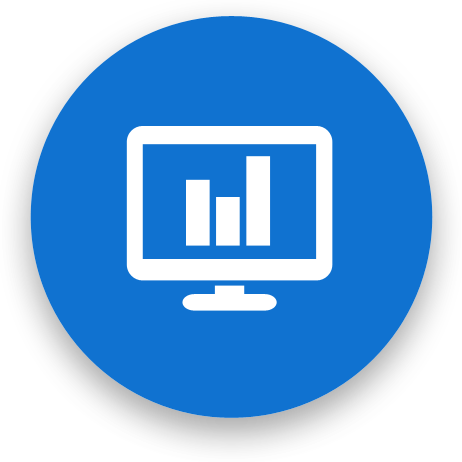 Web Analyzer
Vizzit Web Analyzer
Web Analyzer presents a clear depiction of your website's structure, and provides all functions you may require to conduct everything from simple spot-checks of individual pages, to in-depth analyses of visitor behaviours and trends. With the assistance of the so called tree structure, which depicts a website's actual structure, the user can easily survey and review nodes and pages.
Web Analyzer contains dozens of reports types you can bring up at will, which assist you in analysing where visitors spend their time, where they start and end their visits, what they're looking for, how they navigate the website, the manner with which they arrive at the website, and much, much more.
Web Analyzer is intuitive and easy to use, and has the ability to track where, and to what extent, visitors leave the website through links to external websites, if the user so desires. By using Web Analyzer, you can obtain a comprehensive foundation for analytics, strategy, and decision making.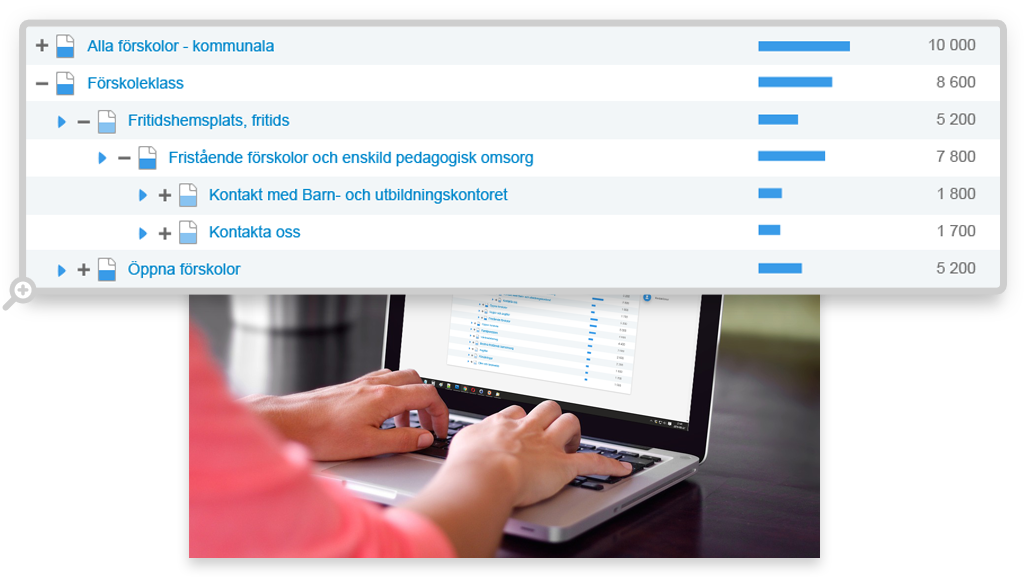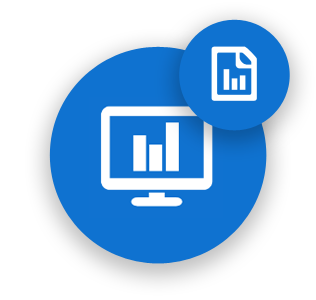 Navigation to and from a specific page
The toolset Vizzit This Page, which is bundled with Vizzit Web Analyzer, allows you to see how visitors navigate to and from any given page. The toolset provides you with detailed information regarding what pages visitors to the given page came from and went to, as well as how much of the traffic to the given page is from external and internal sources respectively. The toolset also illustrates the distribution of traffic across computers, tablets, and mobile phones.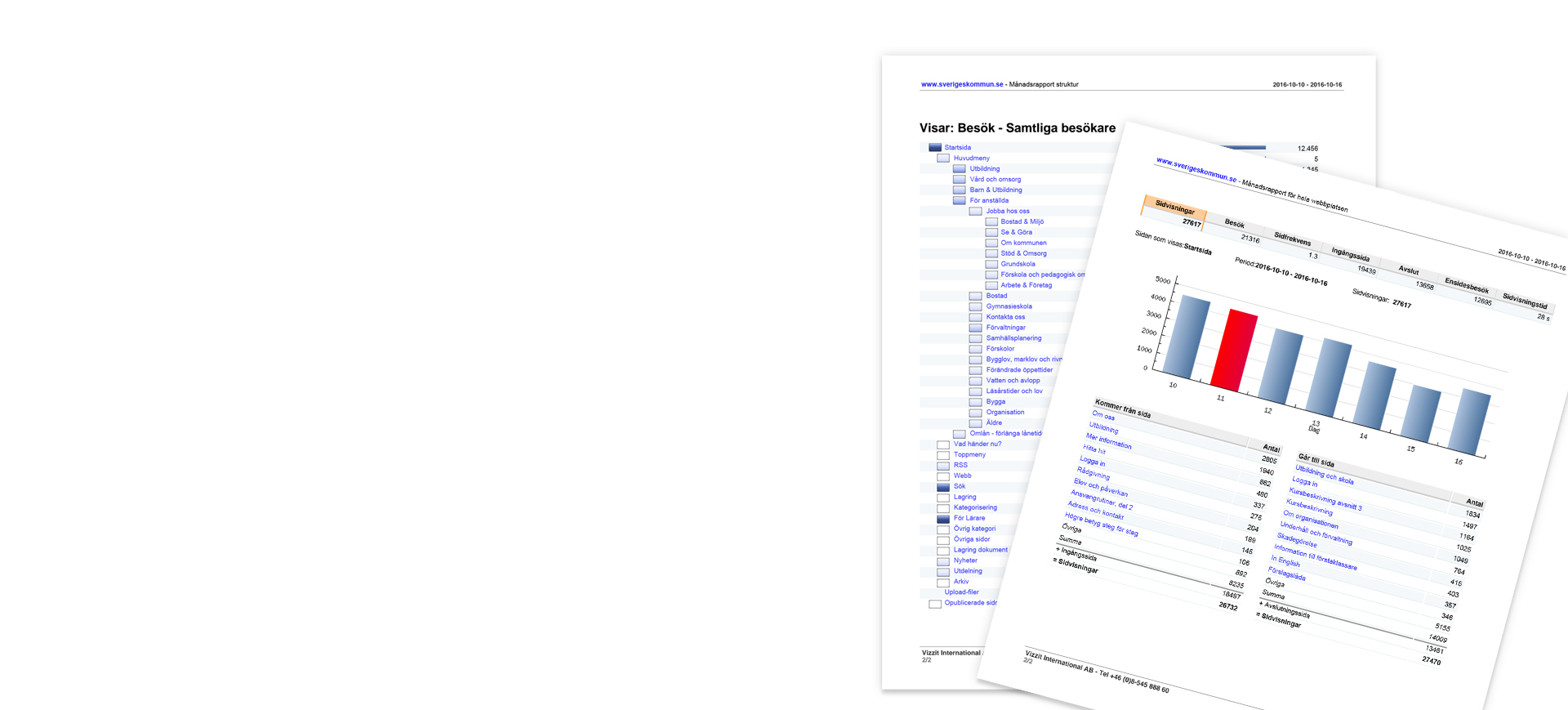 Let us send you your favourite reports
With the assistance of Web Analyzer and the Vizzit Report Centre, you can select reports that are of particular interest to you, and schedule recurring dispatches of said reports. You can tailor these reports with a number of different parameters, so as to adapt them to your particular needs. You select with which intervals these reports should be sent out, as well as to what recipients.

Examples of reports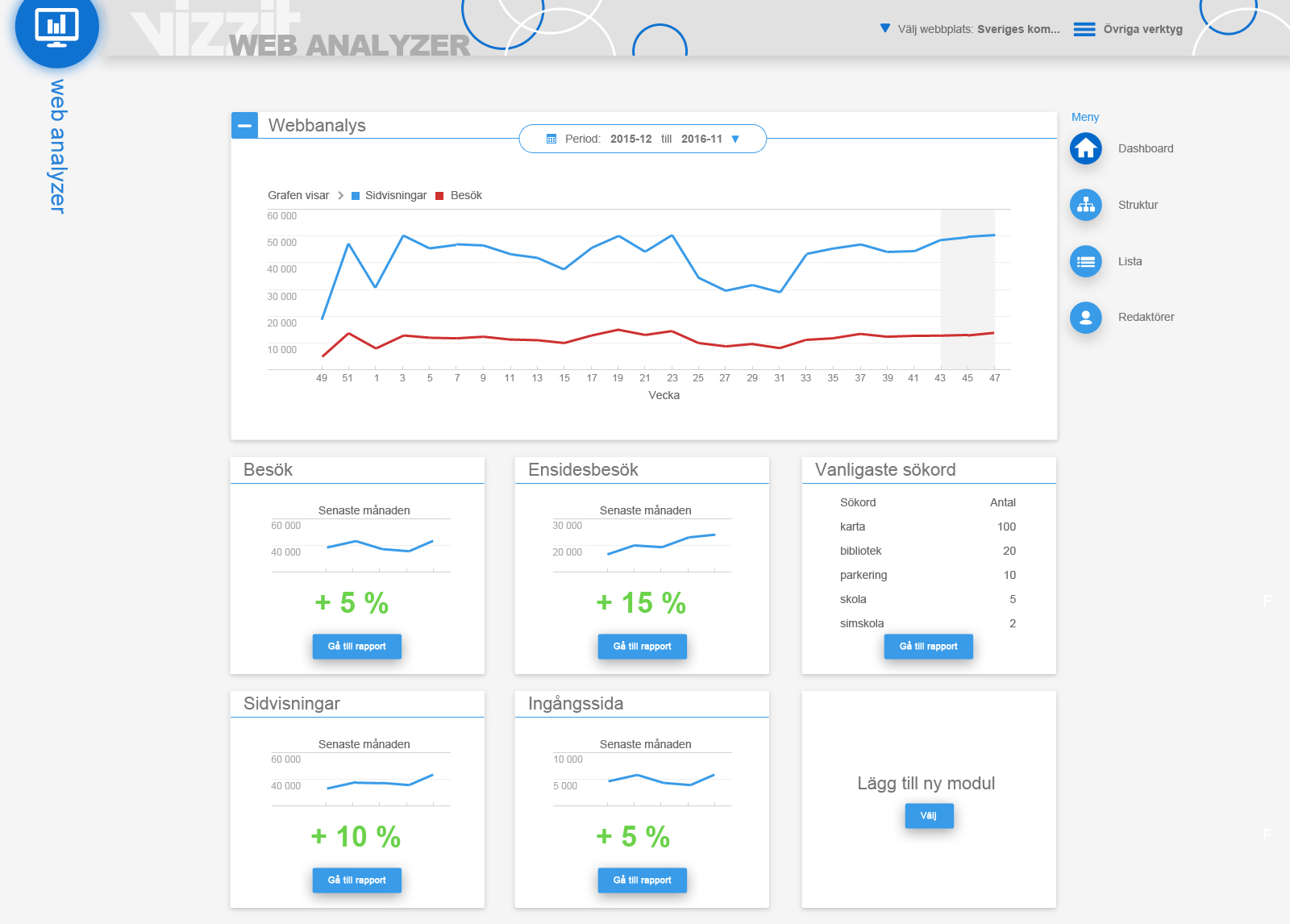 Click on the image to make it bigger.
Click on the image to collapse.
Dashboard
The dashboard displays a graph that provides you with a clear overview of how the traffic to your website has developed during the past 12 months. The graph displays traffic both in the form of visits and page views.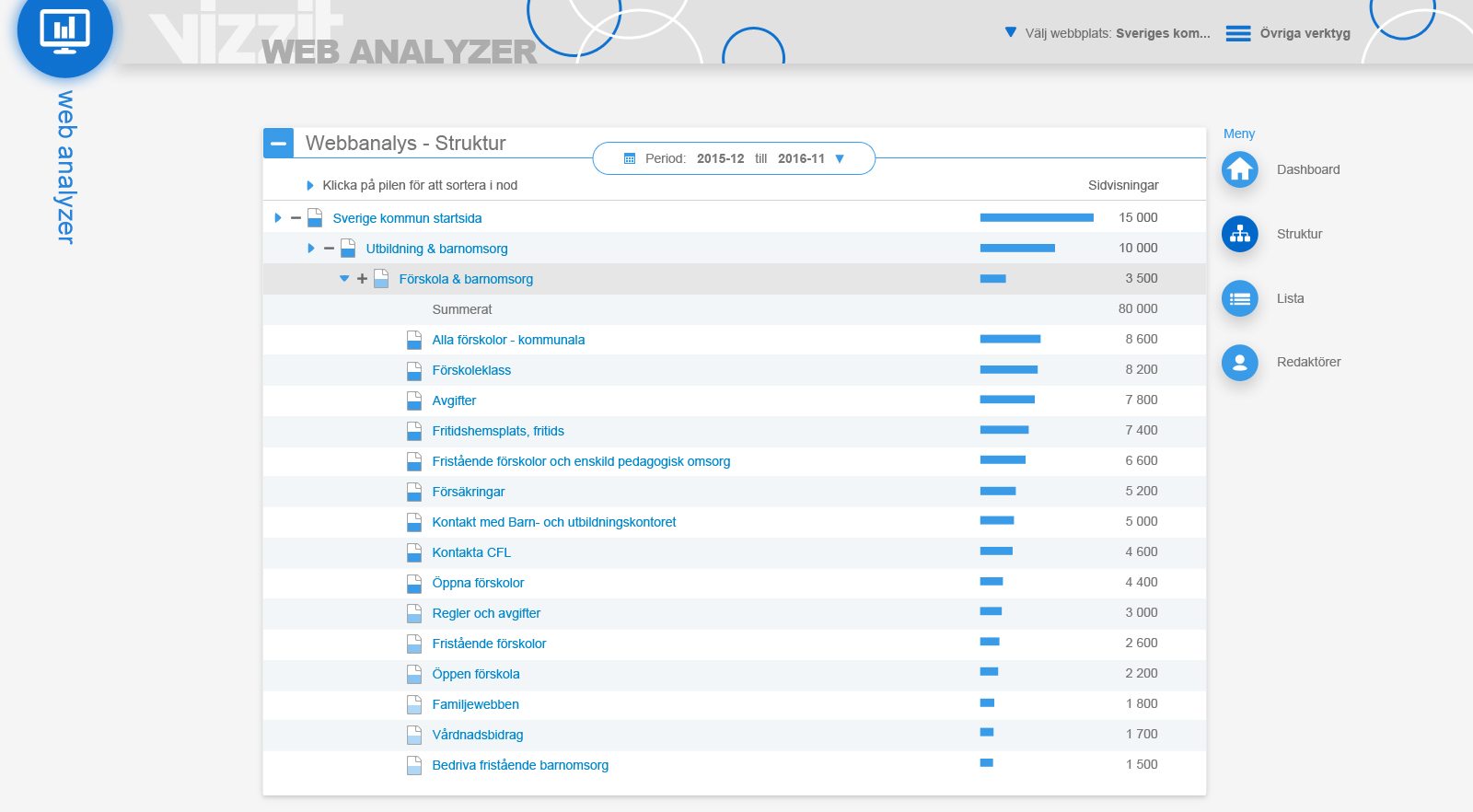 Click on the image to make it bigger.
Click on the image to collapse.
Web analytics – Structure
The structure report allows you to easily review and analyse parts of your website, in their actual position relative to other pages further up and down in the website's structure. With a single click you can sort all pages placed below a given page in descending or ascending order of a chosen performance indicator (e.g. page views, landing pages, visits, and much more).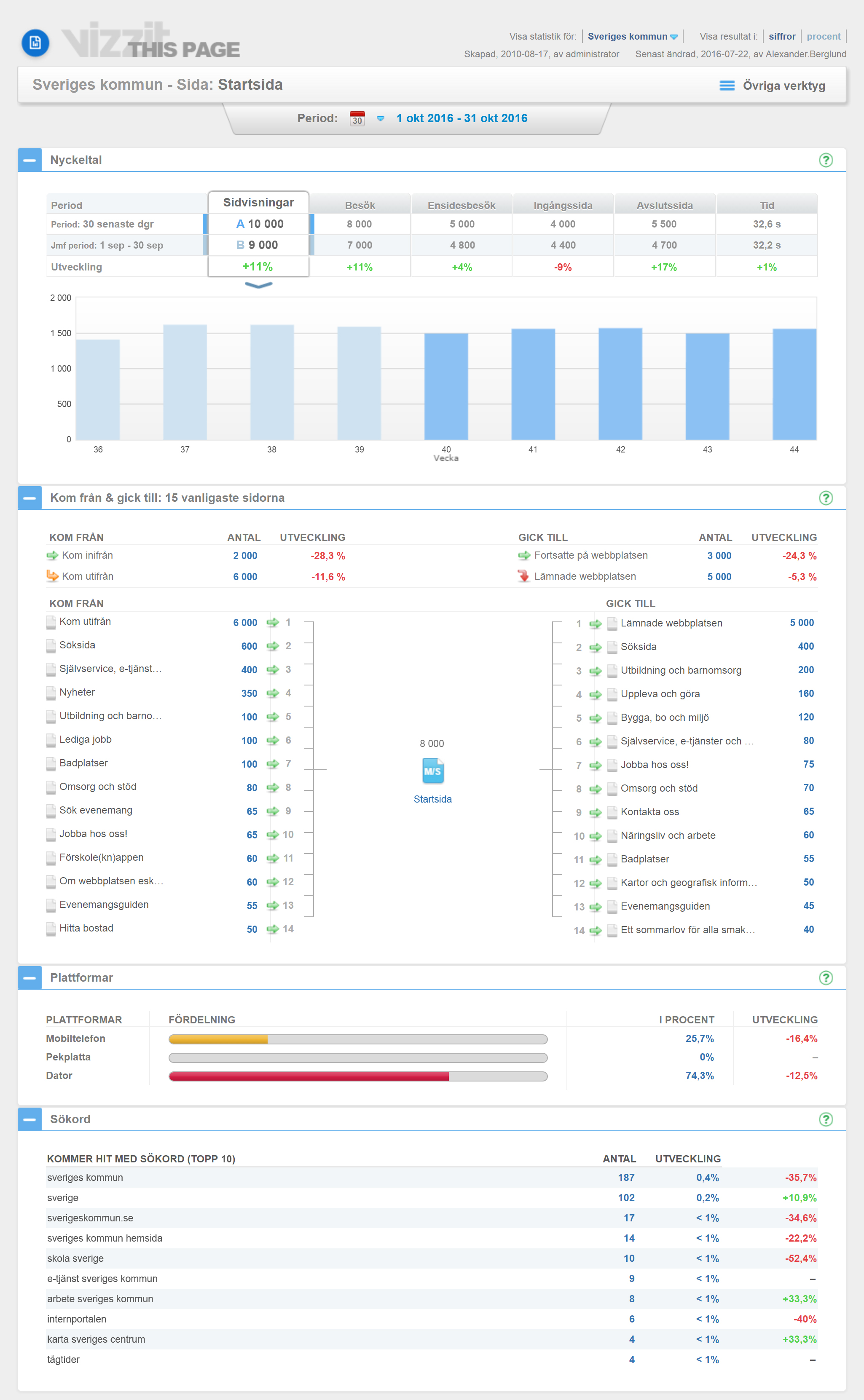 Click on the image to make it bigger.
Click on the image to collapse.
Vizzit This Page
In your CMS and the My Vizzit portal, you will find a link to Vizzit This Page, a report toolset that summarises useful performance indicators, traffic to and from the given page, and more. This is one of our most popular report types, as it provides the user with the vast majority of information one might want regarding a page, presented in a user-friendly manner.