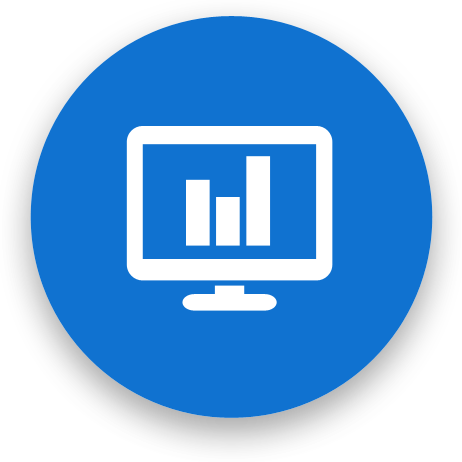 Web Analyzer
Vizzit Web Analyzer
This is the tool that helps our customers to understand visitor behavior, observe trends, and much more. In Vizzit Web Analyzer, the directory tree is the main feature. It's easy to retrieve, schedule, and analyze reports for the entire website, single pages, or for a specific area/node. The tool is customizable and has several unique options, including AD (active directory) divided statistics and complete statistics on documents. The integration in the CMS tool makes the statistics always available, for everyone. This makes Vizzit Web Analyzer easy to use and simplifies the analysis work.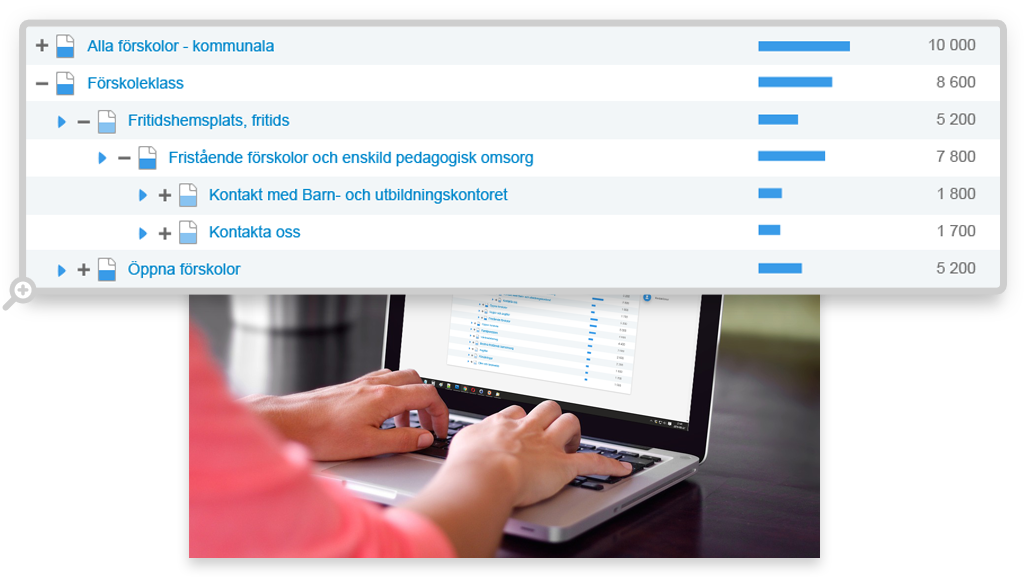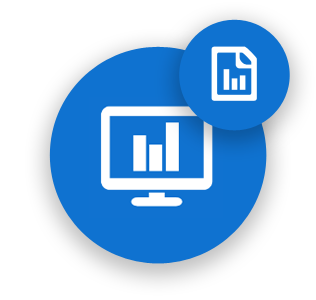 A visitor's path to and from a specific page
In Vizzit This Page the user can see how visitors navigate to a specific page. Find out if visitors come directly from the outside or if they come from another page on the website, if so, from which pages? The tool also answers the question how visitors went on, whether they stayed or left the website.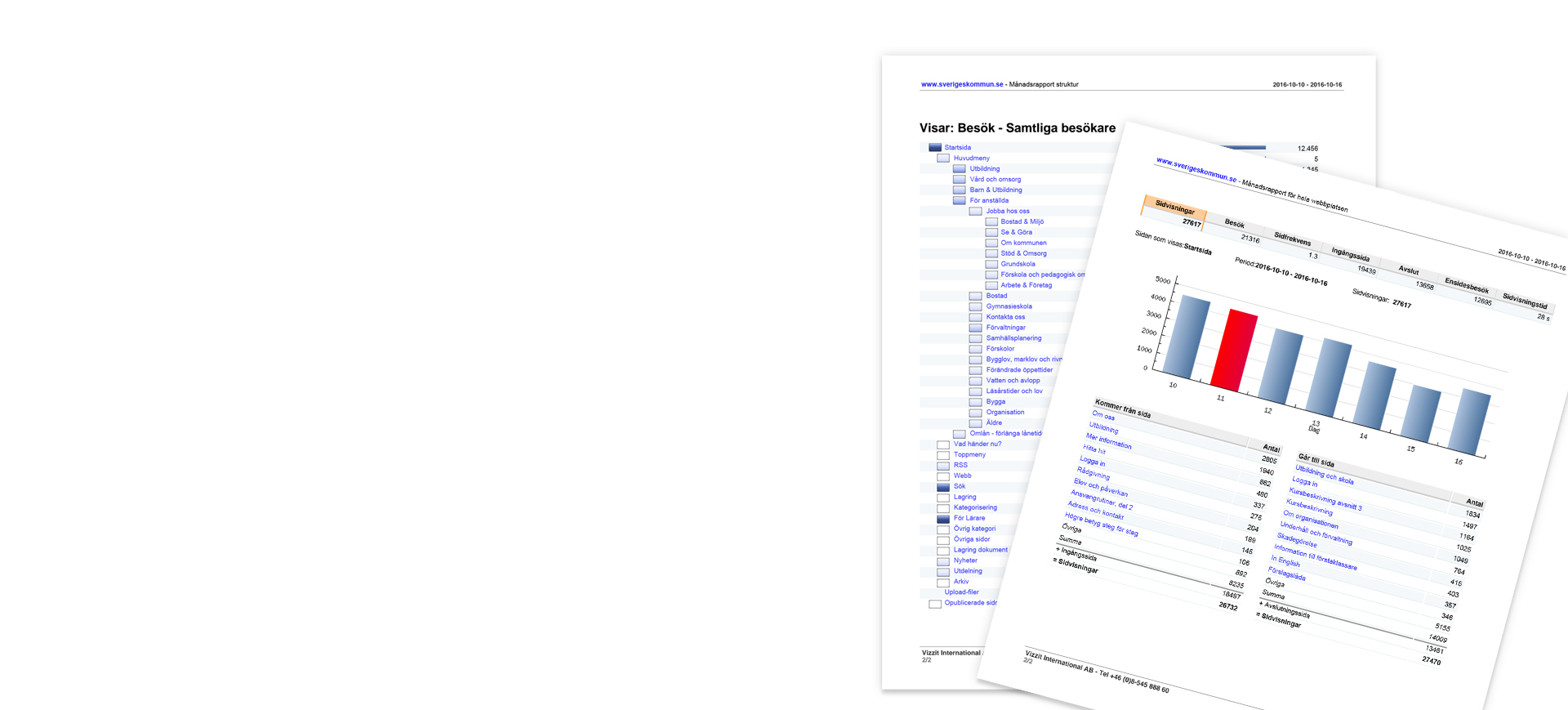 Allow the tool to send out your favorite reports
In order to facilitate ongoing work and save time, it is possible to schedule and let the tool send out the reports that you want to monitor and analyze. Recipients can be you and/or a whole group.

Examples of reports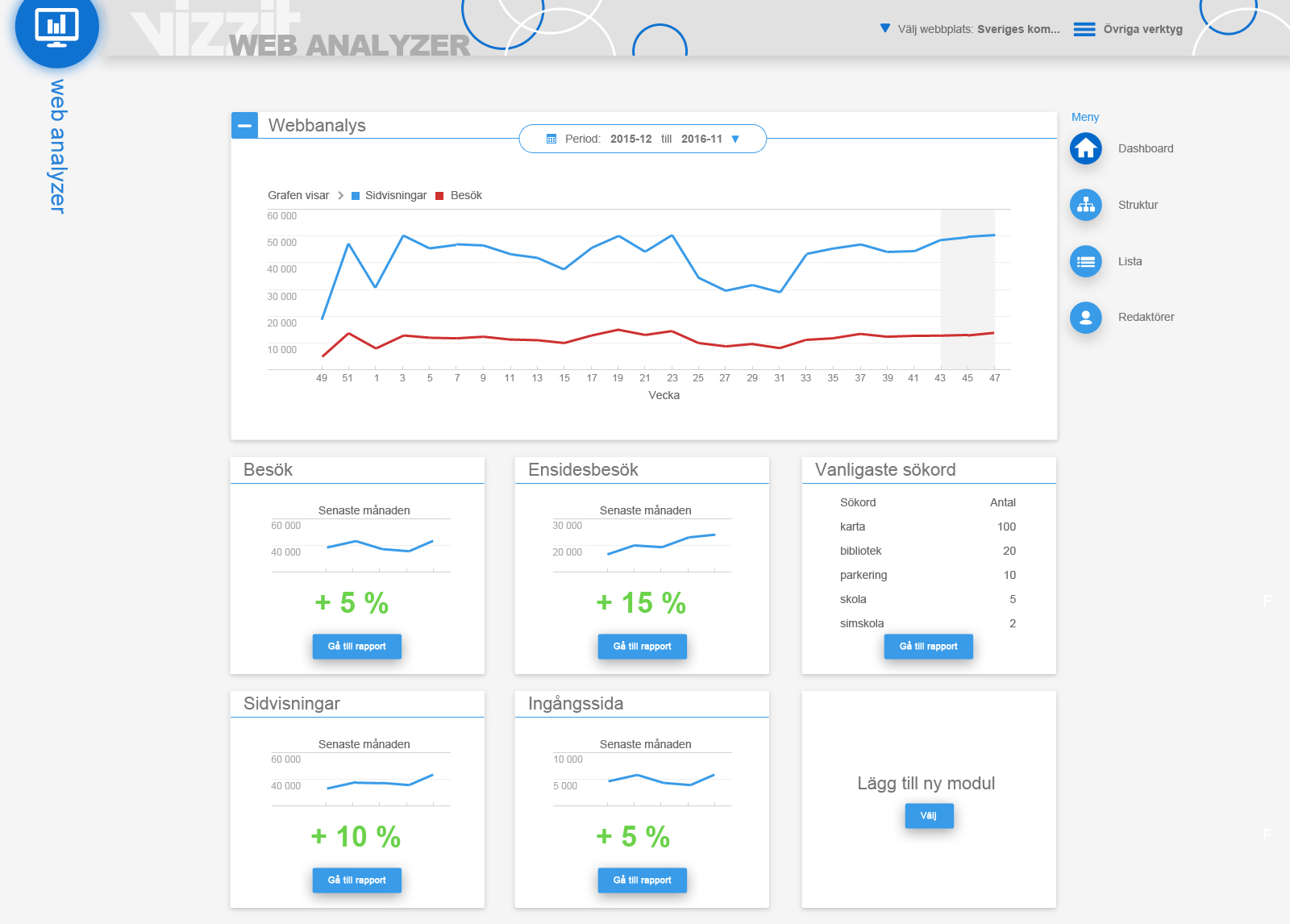 Click on the image to make it bigger.
Click on the image to collapse.
Dashboard
On the dashboard there is a graph that displays how the website has developed over the past twelve months. There is also the option to customize the dashboard with different keyvalues and reports that you want to monitor over time.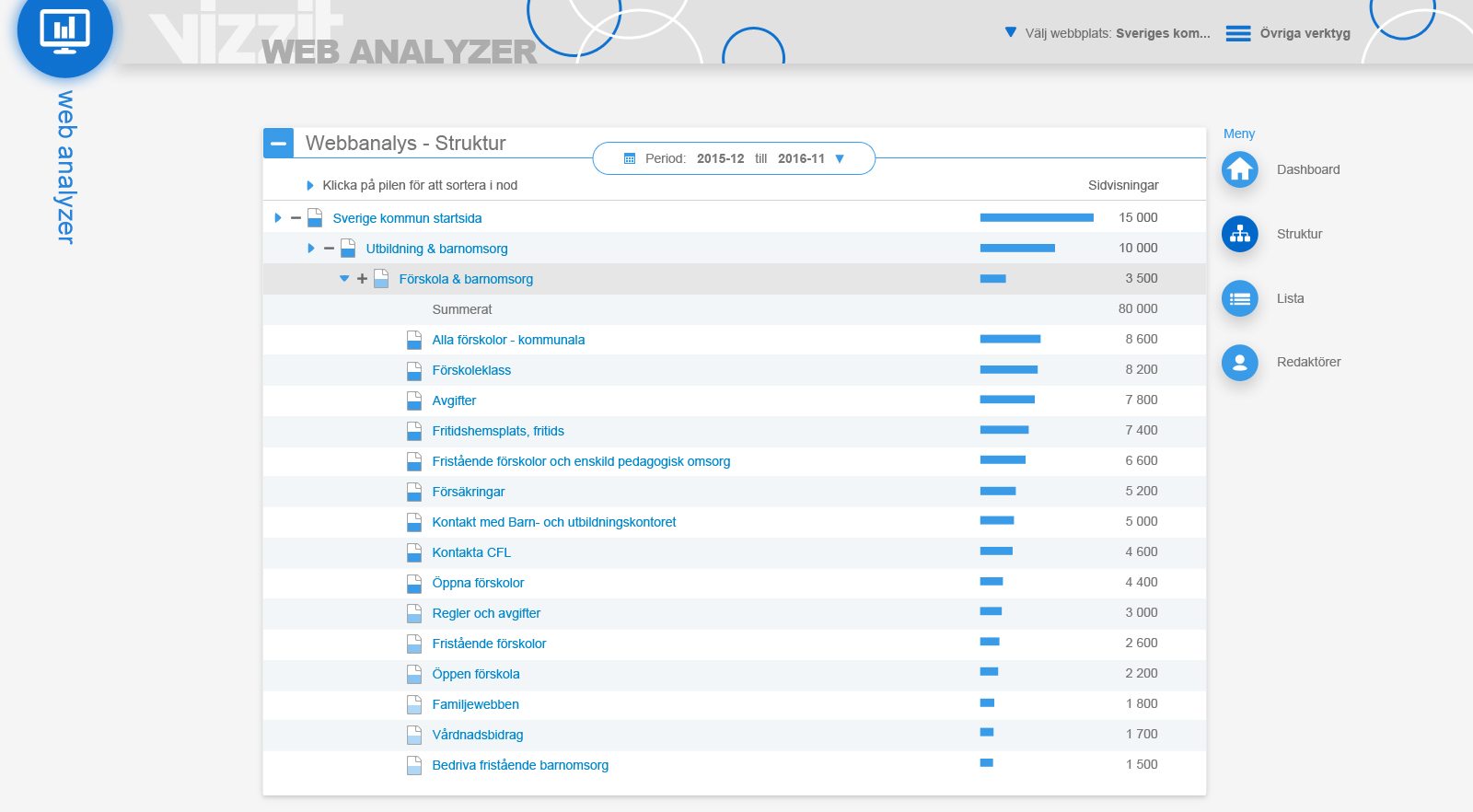 Click on the image to make it bigger.
Click on the image to collapse.
Web analysis – structure
In the folder structure you are able to select which area you want to analyze. Click on the sort icon to see which pages that are most visited within the selected area.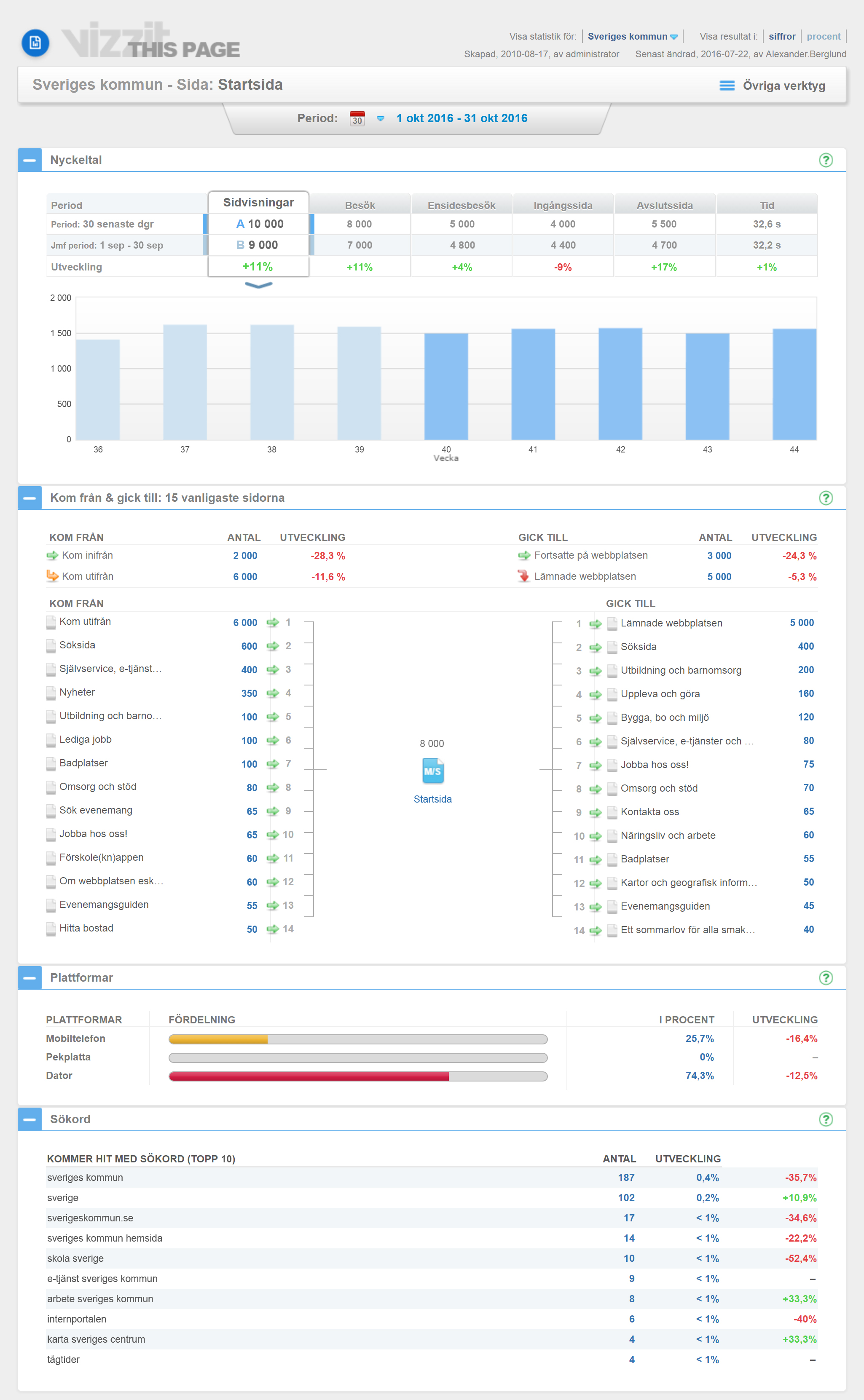 Click on the image to make it bigger.
Click on the image to collapse.
Vizzit this page
In the CMS tool you will find the link to Vizzit This Page, a summary of different keyvalues and more. This is one of the most commonly used reports among our users.